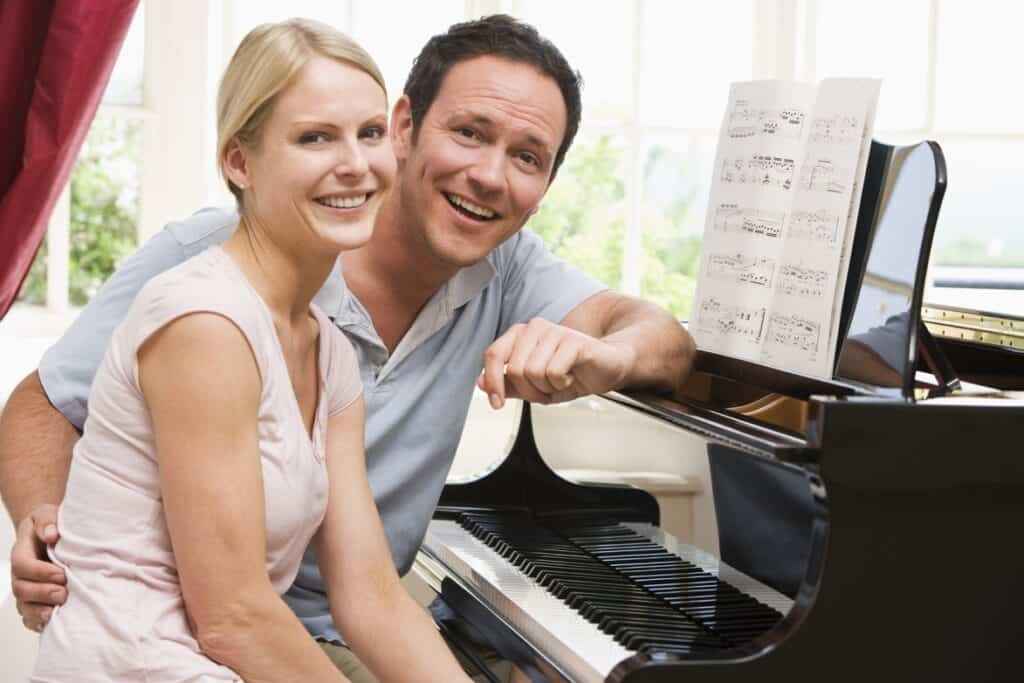 Did you know that the grand piano Liberace owned was custom made for him: a monstrous 12-foot-long and weighing 1500 lbs.? Pianos are difficult objects to move safely because of their weight and the fact that the weight distribution is uneven. The largest proportion of the weight of a piano comes from the cast iron harp that holds the strings.
Here Is What You Need to Know About Moving Your Piano
Your piano should not be rolled around on its metal casters. Not only are these casters more decorative than functional, but they can also easily gouge a new hardwood floor or even tear your carpeting. Over time the casters deteriorate too, causing them to jam if the piano is pushed. This risks causing a piano leg (or four) to break.
How Do Professionals Move Pianos?
Professional piano movers know how to take care of your piano – as well as their backs.
A flat trolley with big strong castors, called a dolly, are used to convey your piano out of your home. The dolly has two straps:
A locking strap to secure your piano, and
A hump strap to pull, lift, and steer.
The advantage of hiring experienced movers is that they have perfected various techniques for:
Lifting the piano on and off the dolly,
Balancing it properly, and
Negotiating any steps.
Once in the moving truck, your piano is wrapped in wadding and strapped firmly to special fixtures on the side of the removals truck. As the truck wall provides the most protected area, the front of an upright and the top of a grand goes against it. Worst case scenario: if items shift within the truck, any potential scratches will occur on the back of the upright or the bottom of the grand.
If you are moving home and need professional Ajax movers in Toronto and surrounds, contact Hills Moving for more information or a quote. We offer incomparable service, free moving supplies, and competitive rates.
Hills Moving
172 Harwood Ave S Ajax, ON L1S 2H1
Unit 103
1-647-460-3650