You may be the most cheery, optimistic person on the face of the earth, but you'll still take on some stress when moving house. There are countless things to think about when moving, which could have a massive negative impact on your mental and physical well-being. With this in mind, here are a few tips to make your move less stressful.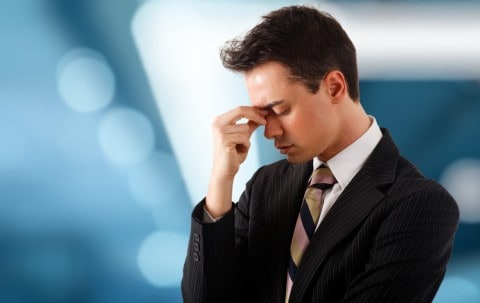 Pack early.

Perhaps the most important tip is to start packing as soon as possible. The minute you know you're definitely going to move, draft a list of things you're bringing with you and start packing. Leaving as much time as possible will not only give you the option of packing in small, manageable sessions, but also give you a great opportunity to throw away anything you don't need. This way, when you've finally stepped over the threshold of your new place, there will be much less clutter to sort through, and this would make unpacking easier.
Assess if you need movers.
By the same token, you should decide as early as possible if you'll be hiring movers to help with your move. Most of the time, moving companies, such as Hills Moving near Mississauga, are an absolute necessity, and browsing a few moving firms early on can take a load off your mind once you find a service that fits your needs.
Prepare an overnight bag.
Another good tip is to prepare an overnight bag, separate from the bulk of your possessions, for you and the rest of your family. After the ordeal of moving house, you'll probably find that you and your entire family are ready to crash right after you arrive. Pack up everything you'd have for an overnight stay: toiletries, pyjamas, clean undies, a change of clothes, etc. This can be a much-needed cushion at the end of your trip, as you don't want to go through even more frustration looking for these things.
Find inexpensive moving supplies.

If it's not too late, don't spend money on boxes. Moving is guaranteed to be a huge drain on your hard-earned dollars as it is, so save as much as you can. Instead of ordering a huge bulk of moving supplies, ask at your convenience store, hardware store, and workplace for any empty boxes you can use for the move.
You'll be surprised at how many places you can find sturdy cardboard boxes for no money at all. In fact, many moving companies can provide the boxes for free as long as you make your request ahead of time. Continuing with this point, don't go for the highest-quality tape, markers and so forth; the inexpensive but effective ones serve their purpose just fine!
Sources:
(16 TIPS TO MAKE MOVING HOUSE LESS STRESSFUL, awesomeinventions.com)
(tips to make moving less stressful by Lauren Cochrane,lifestyle.allwomenstalk.com/)