Southern Ontario, GTA, Durham Region Movers
Leave the Moving Stress Behind
Moving? Please let us help you leave stress behind. As experts in local and cross-country moves, we draw on our 13 years' experience to deliver the best services, at fair prices.
Our office in Ajax is conveniently located to quickly provide you with the materials you need to protect your belongings. It also means that you have fast-and-quick access to our expert packers.
Hills Moving services much of Ontario, particularly the areas of Toronto, Barrie, Brampton, Whitby, Ajax, Mississauga, Bradford, Newmarket, Peterborough, and Oshawa. If you are in need of a helping hand to lift and carry your belongings, give us a call and we will promptly take your items to where you need them.
Learn More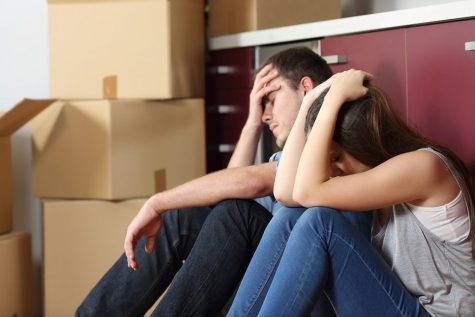 Free Packing
We offer to pack your first 25 boxes for free when you book with Hills Moving.
Supplies To Your Door
Upon scheduling your move with Hills Moving, we will bring you 100 boxes, 10lbs of wrapping paper, and three rolls of tape for a small delivery fee. Wardrobe boxes and mattress bags arrive on the day of the move.
Free in Home Estimates
Hills Moving Inc. offers free in-home estimates with our experienced estimators. We will make a detailed inventory of your contents and plan the logistics of your move, so you have peace of mind even before you move.
No Minimum Working Hours
We only charge you for the time we work on your move and the time it takes us to get back to our yard. We will not charge you a 2 or 3-hour minimum just to show up and we don't charge for any truck fees.
No Fuel Surcharges
Hills Moving Inc. does not add any fuel surcharges or truck fees to your final bill.
Unpacking Always Available
Want to settle in faster? Book Hills Moving to unpack your belongings services in your new location.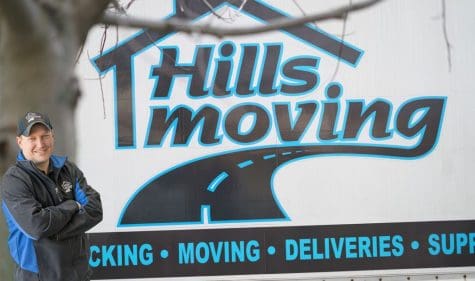 Your Dedicated Team
The Hills Moving team of highly trained, professional and experienced movers have more than 13 years' experience. We:
Make local moves stress-free
Are efficient and careful with your belongings
Give you five-star service because of our passion for customer service
Safely transport your belongings across far distances – provinces and across-country
Call us when you need a reliable relocation company. At Hills Moving, we are a professional team of movers and we proudly provide five-star service at fair prices.
Learn The History of Hills Moving
Leave the Moving Stress Behind
Our team of expert and professional movers help you leave moving stress behind. Whether you are moving across the country or locally, we are careful with your belongings, offer services that value your time, and deliver a five-star experience at fair prices.
2400000
Boxes Packed
100000
Moves Completed
560000
Distance Travelled