Leave the Moving Stress Behind
Moving? Please let us help you leave stress behind. As experts in local and cross-country moves, we draw on our 13 years' experience to deliver the best services, at fair prices.
Our offices in Toronto and Ajax are conveniently located to quickly provide you with the materials you need to protect your belongings. It also means that you have fast-and-quick access to our expert packers.
Hills Moving services much of Ontario, particularly the areas of Toronto, Barrie, Brampton, Whitby, Ajax, Mississauga, Bradford, Newmarket, Peterborough, and Oshawa. If you are in need of a helping hand to lift and carry your belongings, give us a call and we will promptly take your items to where you need them.
Your Dedicated Team
The Hills Moving team of highly trained, professional and experienced movers have more than 13 years' experience. We:
make local moves stress-free
are efficient and careful with your belongings
give you five-star service because of our passion for customer service
safely transport your belongings across far distances – provinces and across-country
Call us when you need a reliable relocation company. At Hills Moving, we are a professional team of movers and we proudly provide five-star service at fair prices.
Leave the Moving Stress Behind
Our team of expert and professional movers help you leave moving stress behind. Whether you are moving across the country or locally, we are careful with your belongings, offer services that value your time, and deliver a five-star experience at fair prices.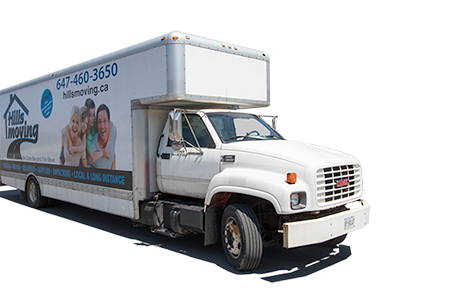 Save Time, Effort & Money
Hills Moving has been providing excellent services to individuals, families, and companies for more than 13 years. We continue to be one of the top-knotch moving companies in the area by specializing in high-quality, affordable moves with excellent customer service.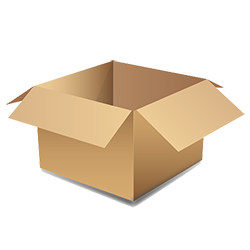 Testimonials
Thanks for the amazing move on August 1st!
Moving with our two children from the suburbs to the country was so smooth.  Our crew was effective, professional, fun and knowledgeable! I would recommend Hills Moving to anyone, and a special shout-out goes to Rich, Chris, and Quentin our moving crew.
Louise Stiles
Brandon and his team were amazing!
The crew was very friendly and took care of our belongings as well as the homes! The started kit was super helpful as well. Will definitely recommend you guys to anyone looking for reliable movers.
Michelle Kelly
Brandon and his team from Hills Moving made a great first impression...
as our newest Whitby Chamber of Commerce members. This is not your average moving company; a real 'in-it-for-all' community mentality exists here.
Whitby Chamber of Commerce
#WCCFTN Feed the Need in Durham #Inspiration #TeamWork
Amazing company, workers, and owner!!!
Thank you all for everything you did today for the mental health awareness fundraiser you and your crew are truly amazing people!!!!
Cinzia Marianna Wozny
We offer to pack your first 25 boxes for free when you book with Hills Moving.
Upon scheduling your move with Hills Moving, we will bring you 50 boxes, 10lbs of wrapping paper, and three rolls of tape. Wardrobe boxes and mattress bags arrive on the day of the move.
Hills Moving Inc. offers free in-home estimates with our experienced estimators. We will make a detailed inventory of your contents and plan the logistics of your move, so you have peace of mind even before you move.
We only charge you for the time we work on your move and the time it takes us to get back to our yard. We will not charge you a 2 or 3-hour minimum just to show up and we don't charge for any truck fees.
Hills Moving Inc. does not add any fuel surcharges or truck fees to your final bill.
Unpacking Always Available
Want to settle in faster? Book Hills Moving to unpack your belongings services in your new location.