During the first half of 2015, housing sales have successively risen as compared to the last two years. This is due to both new residents entering into the metropolitan area as well as those migrating from flats to standalone structures. In other words, more people (and families) are moving from place to place.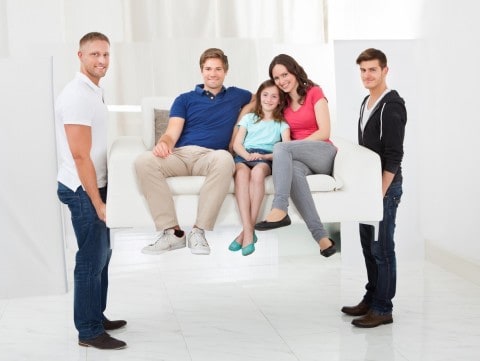 While this is obviously a sign of positive growth, anyone who has experienced moving from one place to another know that the process can be challenging and stressful. What are a handful of the top tips to keep in mind when going through such a relocation and choosing one of the best moving companies in Toronto?
The Company Above All
It is always best to hire a professional moving company in Toronto like Hills Moving to take the "leg work" out of the equation. Their team of trained professionals are well aware of how to tackle even the largest of projects. Also, many enterprises offer supplies such as wardrobe boxes, wrapping paper, rolls of tape, and eco-friendly boxes. These will all help to protect valuable items during their transport and make packing a whole lot easier.
Planning Ahead
Before hiring a moving company in Toronto, however, the property owner will need to plan ahead. There are several questions that should first be addressed. A quick checklist can consist of queries such as:
How many trips is the move expected to take?
Which items are the most valuable?
Will I be moving into my new home immediately?
Do I require any short-term storage solutions?
As should be expected, addressing these variables will help to take the guesswork out of the logistics while reducing the levels of stress during the transition.
Hours and Fuel
Reliable moving companies in Toronto usually have flexible hours so they can meet the needs of their clients. Furthermore, note that some might add an extra fuel surcharge in addition to their normal rates. It is wise to find a firm that will not charge more in this sense. This can help to save a great deal of money within a short period of time.
Any move in Toronto or surrounding locations will naturally present a number of factors to consider. By planning ahead and working with a dependable moving company, the entire process can be completed quickly and safely.
Sources:
Housing Market Charts, Toronto Real Estate Board, August 2015
HOW TO PLAN, PURGE, AND PACK FOR YOUR NEXT MOVE, Frugal Mama, May 31, 2011
Hills Moving
190 Harwood Ave S #15, Ajax, ON L1S 2H1
Unit 103
1-647-460-3650