Moving house isn't something that happens very often in life, and if this is the first time you have to organize it yourself, you'll quickly discover that the sheer amount of factors to consider can be extremely stressful and overwhelming. Like many people, you will need Toronto movers to take the bulk of practical work off your hands.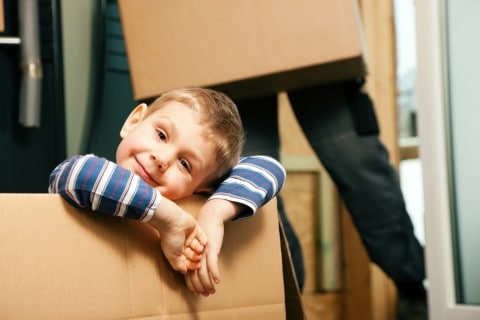 It is the job of moving companies to ensure the safe and efficient transfer of their clients' belongings from one location to another. Moving firms rely on doing a good job to stay afloat. Aside from this, their staff are likely to have years if not decades of experience spent perfecting their service.
Another reason to hire a professional mover is that almost all of them will provide you with a free and accurate quote. If you consider hiring transportation and moving all of your things to your new home yourself, you'll find that it's not only very difficult to calculate the money it will cost you, but also when it comes to the day of the move, unexpected factors can make the whole process cost considerably more than you had anticipated. Knowing a fixed price for your move can be very helpful in budgeting for the moving process.
Furthermore, top moving companies offer special service packages, which may include packing your belongings or supplying specialist materials for you to do it yourself. These features among other bonuses can take a significant amount of stress out of the equation. At a time when there are so many different things to worry about, you'll also be given an extra sense of security, as all good movers are insured against damages or thefts that may unfortunately occur during transit.
By hiring a professional moving company like Hills Moving, you are also giving yourself access to much more moving advice than you'd ever be able to find online. These people are professionals, and will know more about moving house than pretty much anyone. If you make a point to choose a firm with emphasis on customer service, you'll always have someone you can ask about any part of the move.
While moving house is never easy for you or the rest of your household, a few extra pairs of hands will let you focus on other things, and get the whole thing over and done with much faster and more efficiently.
Sources:
6 Reasons You Should Always Hire a Moving Company, Wisebread.com
Should I hire a moving company or just do it myself?, About Home
Hills Moving
190 Harwood Ave S #15, Ajax, ON L1S 2H1
Unit 103
1-647-460-3650