Moving house can be an extremely exciting time; however, it can also be stressful, especially if you have a small family in tow. In fact, moving or relocating is rated in the top five most stressful events to happen in a person's lifetime.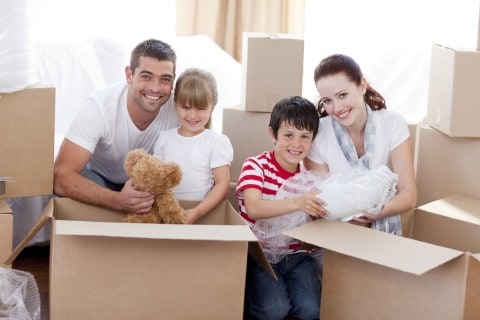 When moving home, there are so many things you need to take into consideration which could make this such a hard time. You need to make sure everything is packed away, ensure that you notify your utility companies of your upcoming move, remember to leave your old house in a clean condition, redirect your mail, notify your bank/doctor/dentist/optician, as well as keep everyone in your family sane.
There are many things you can do to make moving house easier and less hectic for your entire family, though. For one, you can start packing your household items as soon as possible. You can make a "to do" list, contact your utility companies and give them plenty of notice, and most importantly, hire a moving company.
Hiring a moving company can be one of the best investments you can make to ensure moving or relocating is as stress-free as possible. Moving companies around Brampton will be fully equipped to help you with your move from start to finish. If you need materials, such as boxes and rolls of tape, these will be provided free-of-charge by your moving company.
The company may also supply wardrobe boxes to help make sure your expensive suits and clothes are undamaged and to keep them wrinkle-free, mattress bags to protect all of your family's mattresses in transit, and wrapping paper for an extra layer of security for anything that's likely to break.
You will not have to worry about furniture and delicate household items getting damaged, as a moving company will provide insurance for your treasured items. A moving company may also bring tools to your home to help you dismantle and then re-assemble any larger household furniture for you.
Even though hiring movers, such as Hills Moving, to help with the big day will cost you more than handling the move yourself, it will be a worthwhile investment to avoid the added stress that moving home can give you and your family.
Hills Moving
190 Harwood Ave S #15, Ajax, ON L1S 2H1
Unit 103
1-647-460-3650