Are you going to move to a new home in Mississauga or nearby areas? Obviously, moving to a new house is not an easy task, especially if it's your first time. You will definitely encounter a number of issues and problems, but know that most of them can be prevented and addressed. Below you will find some tips that can help you reduce stress, and make your move much easier.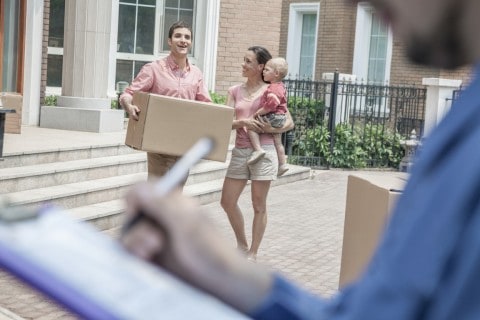 Start Planning Your Move in Advance
It will certainly take some time for you to organise your move. Therefore, it would be better for you to start planning the move early. This will help you plan everything properly and will minimise your stress. Would you like your moving day to run smoothly? Then you should have about 30-60 days to prepare and take care of things.
Select the Right Equipment for Storing and Transporting Items
When moving to a new home you may need to haul computers, televisions, and electronics. You should avoid damaging your belongings during transportation. So, it would be better for you to choose the right equipment for storing and transporting your personal items. It makes sense for you to use special boxes, moving containers, and suitcases.
Choose the Truck of the Right Size
In order to minimise your moving costs, you should use the truck of the right size and transport all your belongings in one go. If you select the right type of truck, you will also be able to transport all your personal items much faster.
Deal with Professional Mississauga Movers
When it comes to choosing movers in Mississauga, residents prefer to deal with highly experienced moving companies. Hiring a moving company provides people with numerous important benefits. Moving specialists will help you save time, effort, and money. They will make your move easy, safe, and stress-free.
Reliable moving companies that serve Mississauga and neighbouring areas like Hills Moving offer a wide selection of services to its customers. You can take advantage of residential moving, piano moving, and storage services. Moving experts will help you pack all your personalised items properly. They will also provide you with all the necessary equipment that is required for storing and transporting your personal belongings in a safe way.
Sources:
Moving Day Made Easy, Goodhousekeeping.com, May 17, 2011
33+ Helpful Moving Tips Everyone Should Know, Listotic
Hills Moving
190 Harwood Ave S #15, Ajax, ON L1S 2H1
Unit 103
1-647-460-3650