Moving companies in Toronto make up a huge industry, and like any kind of business niche, moving is full of competition and countless firms to choose from. Moving home is stressful enough without having to worry about which of the moving companies in Toronto is right for you, but taking your time on this decision can save you from even more worry and possibly a substantial amount of money. To avoid overpriced services, inexperienced workers, or even scams, take these tips to heart and make your move go as smoothly as possible.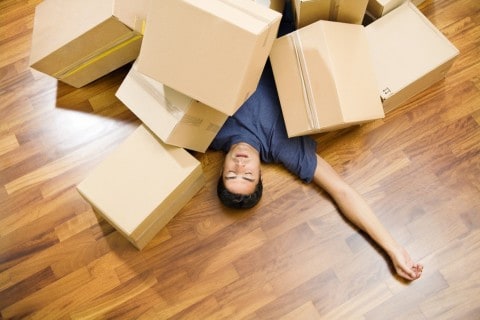 First of all, when you're narrowing down your list of candidates, make sure you ask to see the company's license and other official documentation. As with any business, moving can be heavily unionised, and there are several respected independent bodies across Canada that keep track of moving companies, and will give you insightful information you may not be able to find on the company's website.
Secondly, if you're moving from Ontario to another province, go with a national moving company; whereas if you're moving locally, stick with local options. If you're spoiled for choice in terms of local movers, be wary of who you give the job to. Just because a firm seems to have a homey, family-run air about them, it doesn't mean they have the right documentation or experience to make them a truly decent moving company.
Once you've followed the previous steps, you should have whittled down your choices to a smaller list of options. At this stage, you'll be ready to ask for some estimates. Any moving company that doesn't offer a free estimate should be placed last, if not removed entirely from the list. A moving estimate will involve a representative of the company coming to your home, and noting down absolutely everything you want moved. It may take some time for you to get this out of the way yourself, but doing a thorough job will protect you from any nasty hidden fees that can pop up later in the process. To make sure you get everything, write down the major and important items in every room of your home that will be moved.
Hopefully, the tips enumerated above has made the task of choosing a moving company a little easier on you. When you really feel the strain weighing down on you, just remember that your hard work now will protect you from any more upsets further down the line.
Sources:

How to Choose the Right Mover: Research, Moving.About.com
12 Steps to Hiring a Mover, RealSimple.com
Hills Moving
190 Harwood Ave S #15, Ajax, ON L1S 2H1
Unit 103
1-647-460-3650