Moving to a new home is as big a decision to make as much as buying a house the first time, thus most Canadians opt to remodel their homes instead of finding a new one. Yet there are times when a move to a new house is an absolute must, especially when it involves a new job. In fact, a past study found that one in five Canadians tend to move houses because of work.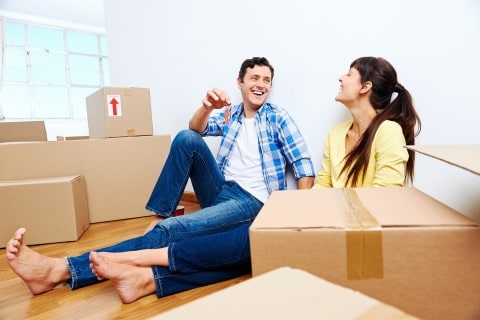 There are other factors you also need to watch out for that surely tells you that it's time to say goodbye to your old home and move into a new one. If you're among those contemplating on whether it's time to move or not, these questions can help you determine the answer, and when you've finally decided, don't forget to call on professional movers to help.
Are you spending more time on the road than at home?
Though getting a new and ideally better job is one sign that you need to move houses, you should consider moving even if you're still on your current job, especially if you're seeing that you're spending more time commuting than actually sitting back and relaxing in your own home. All those commutes or driving will take a huge chunk of your time and money, and you're definitely not getting younger, so you might want to do yourself a favor and move closer to your job.
Is your home becoming too small or too big for your family?
You might think back then that a two-bedroom home is enough for you and your planned family, but now are you seeing that two bedrooms aren't enough to house your four children and all their things? Perhaps the opposite is happening to you, and that you find yourself walking into empty rooms and you don't know what you'll do with them. Whether the space inside your home is decreasing or increasing, moving into a better-sized and new home is perhaps the best choice for you.
Do you want to reward yourself?
You finally had that promotion you wanted so badly, or you've finally reached the moment for retirement, and you want to give yourself a pat in the back by moving into a new and better-looking home. If you have the means to live in a new city, then by all means reward yourself and buy a new home.
Whatever reason you may have for moving into a new home, you can entrust your moving needs, from packing to actual moving, to professional movers from Mississauga, like those from Hills Moving. You need not to worry about all the hassles about moving into a new home when you have their help.
Sources:
11 Telltale Signs It's Time to Move, Trulia
5 Signs it's time to move to a new home, SheKnows