Choose Your T.O. Movers Carefully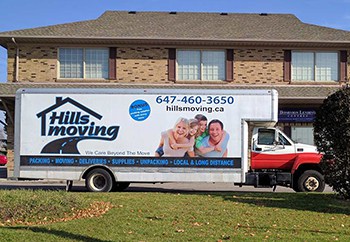 So, you've booked your GTA movers in Toronto and you're officially one step closer to starting your new life in the Greater Toronto area! Only, you're not sure what to expect in terms of everyday living. Here is a helpful guide to the best schools, parks and fine dining choices in the area that we're certain you'll fall in love with!
The Greater Toronto area is known for more than just having some of the best schools in the country, it is also known for having an abundance of them! From Bayview Glen School and Cardinal Carter Academy for the Arts to Toronto Prep School and the York School, you're bound to find the perfect place to maximize your child's education.
If you're looking for peaceful downtime away from the hustle and bustle of daily life, you'll be thrilled to discover a myriad of stunning parks in the Greater Toronto area. Some family favorites include Riverdale Farm and Rouge National Urban Park to name but a few.
Regardless of the type of cuisine you're craving, you're sure to find a restaurant that specializes in it within the Greater Toronto area. Popular establishments that promise a fine dining experience include Los Colibris (for Mexican delights), Scaramouche Restaurant (French nibbles) and Canoe (best known for its gorgeous views and traditional Canadian dishes).
As one of the most trusted Toronto moving companies, Hills Moving is here to ensure that your relocation runs as smoothly as possible. We are the GTA movers who you can count on for a stress-free experience every time! Get in touch with us today to learn more.