If you're moving into a new home reasonably close to your current place, you've already taken a large portion out of the stress you would potentially face with a long-distance relocation. You shouldn't use this fact, however, as an excuse to take it too easy; there are still countless things to organise and consider when moving house. Here are a list of pointers for making your short distance move much easier for you.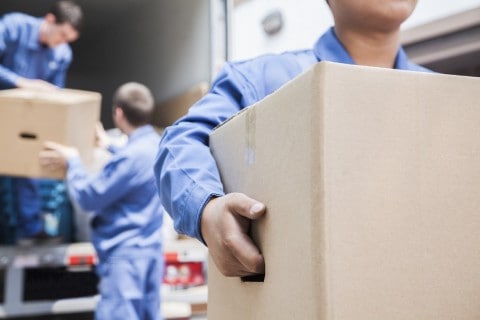 Remember not to leave yourself too little time as moving day approaches. No matter how great your household works together when you have to move furniture, loading everything onto the moving truck will take longer than you first expect. Leave yourself plenty of time for this phase, and make sure the bulkier, more awkwardly shaped items are the first on.
Staying in the same vein, it's advisable to hire a professional moving company in Toronto or nearby areas to help you with the physical labour. You may have a whole army of friends and family who are volunteering to help right now, but in these situations, other engagements do tend to spring up unexpectedly, and it might leave you down so many pairs of hands. Be wary when choosing moving firms as well, as these are one of the more popular fronts for scams that could leave you with far more stress than anyone deserves when moving house.
The next one is commonly given as advice for largescale moves, but is just as important for short moves, and many people unfortunately neglect to take it on-board. Start your preparation as soon as you possibly can, giving yourself enough time to have a big clear out to lighten your load, and organise everything for the big day. A major part of this is packing. You probably have way more things in your home than you realise, and the packing phase is going to take a lot more time than you anticipate. Taking care of each of these big jobs in small, easy steps is perhaps the most important factor of a stress-free move.
Finally, keep your movers in the loop, whether they're based in Toronto or serving nearby areas like Peterborough. On moving day, let everyone know as soon as possible where the breakables are, what you'll need to get to soonest during unpacking, and give them a heads-up when big, heavy items need to be dealt with. Communication can keep everyone working more efficiently, and the lack of it can potentially lead to moving mishaps.
Sources:
Why Short Moves are Harder than Distant Moves, Move.com
21 Tips for an Easy Move, Styleathome.com
Hills Moving
190 Harwood Ave S #15, Ajax, ON L1S 2H1
Unit 103
1-647-460-3650