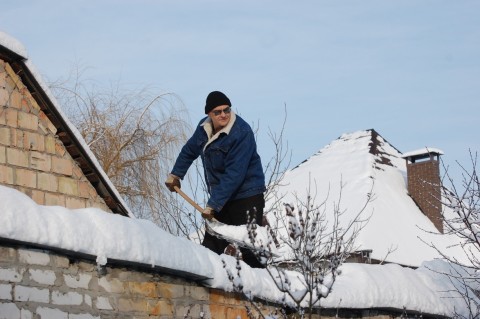 Let us not beat around the bush here: moving is a stressful life event. But moving in winter – especially over the Christmas period – can push that stress to a brand-new level. To avoid frazzled nerves, here is some expert advice from GTA movers for moving home in the winter:

The night before the big winter move, prepare your vehicle for the trip to your new home: check the tread and air pressure of the tires. Pack it to be ready for any type of emergency. You may also want to prepare a flask of something warm to drink.
Begin Early on Moving Day 
The shortage of daylight hours in winter works against you. It is essential, therefore, to get started with packing as early as possible. Packing in the familiarity of your existing home is a lot less dangerous as it gets dark than it is to unpack in an unfamiliar environment.
Do Not Pack Your Winter Supplies 
Yes, we did just say get packing early! But do not pack your winter essentials such as your windshield scraper, your gloves and blankets or an emergency kit. A good idea is to load these into one container which can be easily accessed and that you keep in your car throughout the move.
Layer Up Against Winter Temperatures 
Even in the coldest weather, lugging heavy boxes around can make you build up a sweat. Rather than trying to work wearing a bulky coat, dress in layers for adjustable warmth and comfort.
Be Safe While Moving in Winter 
Keep your walkways free of snow and ice to avoid any slip-and-fall injuries while moving. Walking on slippery paths is dangerous enough at the best of times, but it becomes even more treacherous when you are carrying heavy boxes.
If you are moving home and need professional movers in Toronto and surrounds, contact Hills Moving for more information or a quote. We offer exceptional service and competitive prices.
Hills Moving
190 Harwood Ave S #15, Ajax, ON L1S 2H1
Unit 103
1-647-460-3650