Moving home is right up there with getting married, getting divorced, or suffering a death in the family when it comes to the stress factor. Luckily, as far as moving is concerned, there are a number of things you can do to alleviate this stress…it just takes a little planning.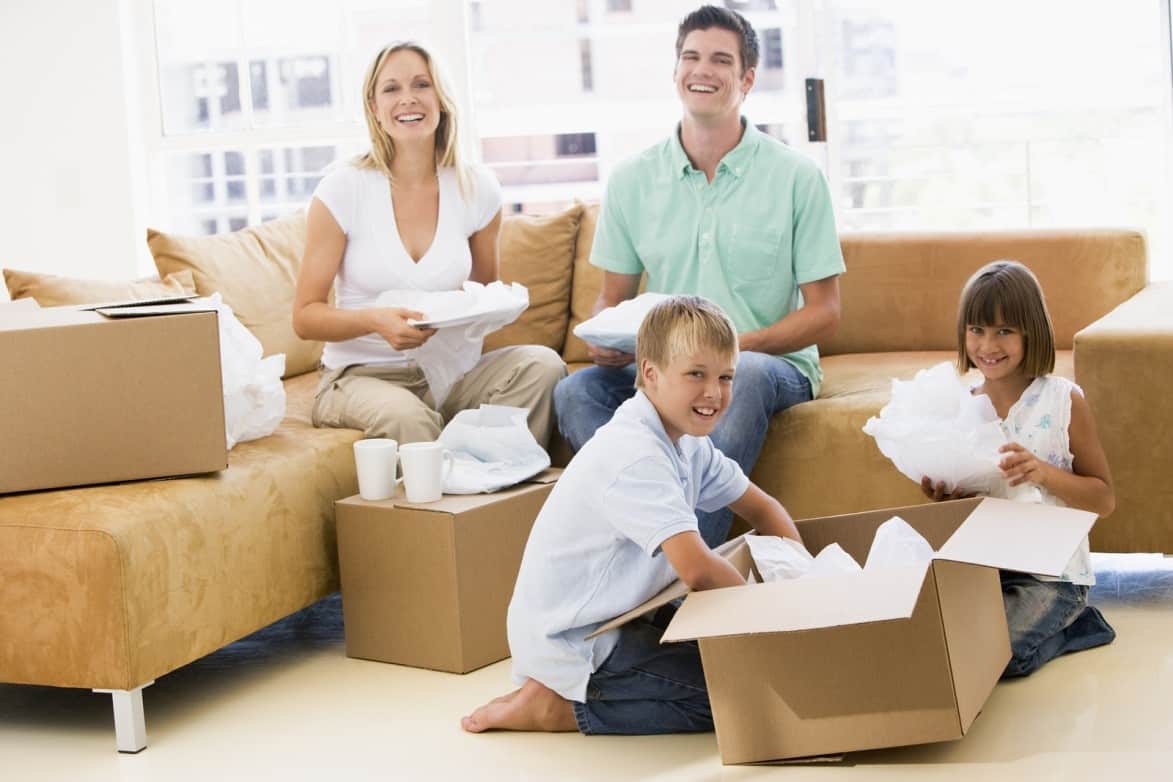 Most of us know at least a month in advance we are moving elsewhere, and in many instances weeks before that – so it's time to get organize. This will make the whole process easier for you and your chosen movers in Brampton.
Get de-cluttering:
It's surprising how quickly you accumulate the clutter, especially if young children are involved. Now is the ideal time to bag up all that stuff you've never used, and bin it.
Clothing which hasn't been worn by you, your partner, or the kids for 12 months or more, can be bagged up and delivered to a local charity shop. The same applies to the kids' long discarded toys. Someone somewhere will greatly appreciate them.
Let's start packing:
Once the clutters gone, it's time to choose your moving company. If you've been referred to reliable Brampton movers like Hills Moving by your friends or colleagues, ask them to call round and supply a quote.
Here's where you can save money. Whichever Brampton movers you choose, they will quote for just moving your possessions; or packing and moving them. Doing the packing yourselves will save the labour costs of staff turning up the day before to box everything up. If you're doing the packing they can supply packing boxes for you to use.
Start boxing up one room at a time, weeks before the move. Pack every single thing you can do without for a few weeks. Leave the packed boxes in the rooms and label them. 'Kids bedroom – clothes', 'Kids bedroom – toys', and so on.
Important Information:
All professional movers will be insured against damaging your goods in transit. If you have expensive, fragile items, many companies will need to pack those items themselves so as not to invalidate their insurance cover. Check it out.
Keeping ahead of the game:
Almost packed, while all this is going on, don't forget to contact your insurance companies, services suppliers for water, gas, and electricity, bank, telephone, mail company, and any others who have your details.
When you're moving out, the address of your new home, and when you're moving in is the usual information required. And most of it can be done online.
Moving day:
When all that has to be done is pack the last few boxes, tape them up, and let the movers at the furniture.
Sources:
Who should I notify when I move?, Settlement.org
Plan a (Relatively) Stressless House Move, Real Simple
Take the Stress Out Of Moving Home With These Six Quick Fixes, The Guardian
Hills Moving
190 Harwood Ave S #15, Ajax, ON L1S 2H1
Unit 103
1-647-460-3650