You know how stressful it is to go through the process of moving into a new home, but don't forget that your pets can get stressed as well. Dogs and cats can become stressed when home removals take place and the last thing you want is for your beloved pet to go missing as soon as you arrive at your new home. This is why you must make sure that your pets are taken care of as well, from the moment you start packing to the moment you arrive to your new home with help from movers.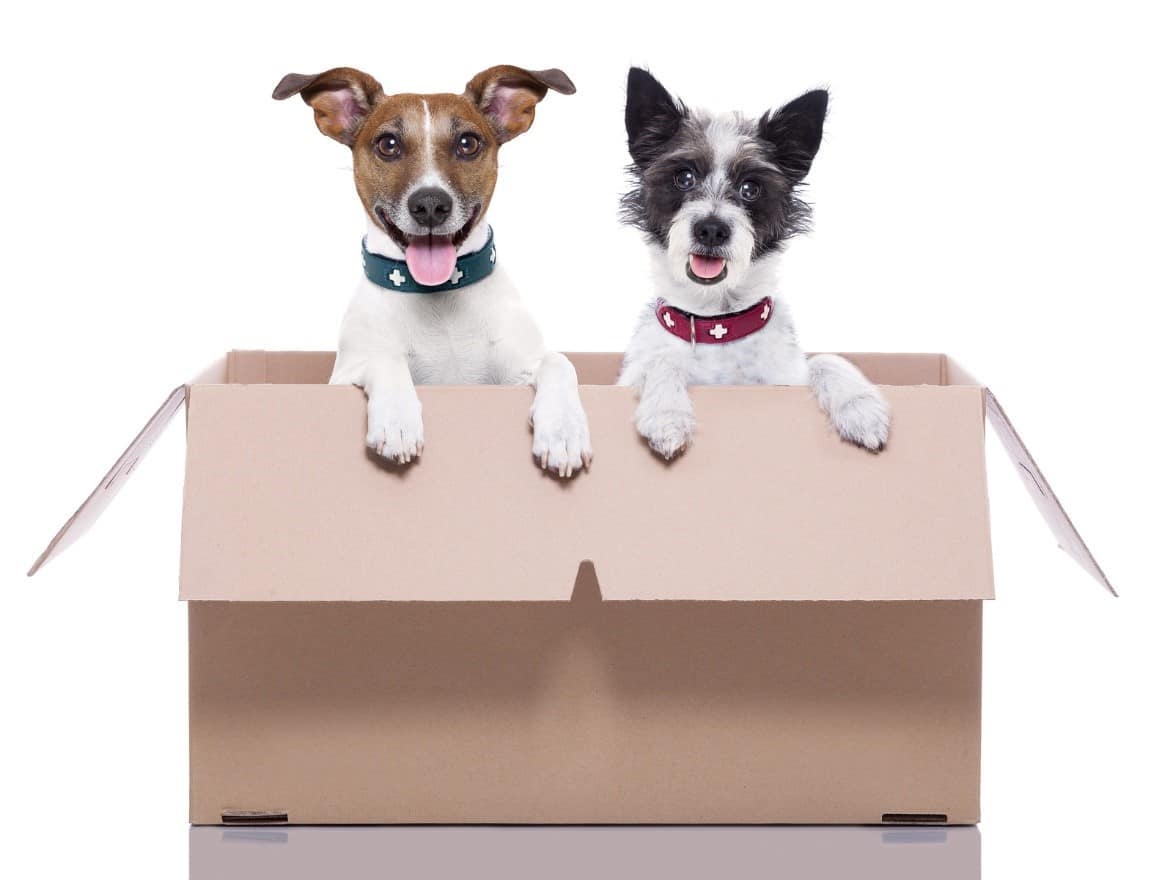 Take Care of Pet Removal Issues before the Move Date
Before you move home it's a good idea to have an ID disc made, it can be attached to a collar for your dog or cat to wear in the first few weeks you are in your new home. Even though your pet may be chipped, having ID on a collar helps quick and easy relocation in the event he goes missing.
If your pet gets travel sick, get some medications from the veterinarian to help keep him calm on removals date. On the day of the home move, you need to keep your animal calm and quiet. There are likely to be strangers in and out of your home, carrying furnishings and boxes and any pets can become distressed in these circumstances, or try to hide in the locality.
You can lock cats or dogs in and empty room and make sure everybody knows not to go inside, or even put them into carrying baskets ready for the drive to the new home. Alternatively, arrange for a friend to look after your pet(s) while the move takes place or perhaps drive them over to the new home in advance of the removal lorry, so they can be settled in a quiet room of the home with some food and drink prior to your arrival.
After the Move
Once your home move has taken place, your pet will still be anxious about his new environment and there is a possibility he could go missing, cats are particularly prone to disappearing after moving home. Keep your pets in peaceful surrounds for at least 24 hours after the move, preferably a longer period of time. You may want to keep your cat inside for around a week so he knows his new environment and can find his way back to the home easily.
Keep all these things in mind before calling trusted Brampton movers, like those from Hills Moving, to help you with your move.
Sources:
Helping your furry friends with the house move, MoveMe.com
Dogs and Motion Sickness, WebMD
Hills Moving
190 Harwood Ave S #15, Ajax, ON L1S 2H1
Unit 103
1-647-460-3650